Feed Me Intelligent Feeding

The Slowest Feeder In The World!
Works Without Frustrating
FeedMe is a revolutionary device for feeding animals.
Designed to prolong the animals feeding or treat time, up to 55 minutes while stimulating their natural instincts.
This slowly feeding system addresses obesity, separation anxiety and destructive behaviour.
FeedMe can be used for:
Dogs
Cats
Primates (with attachment)
Pigs
Ferrets
Rabbits
Guinea pigs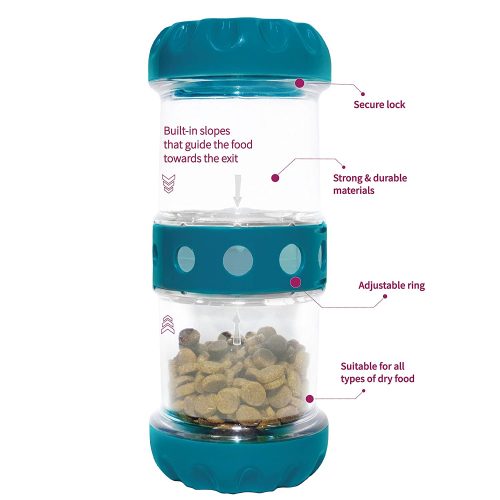 FeedMe was developed with more than three decades of research and experience in the field of Behavioural Science.
It fulfils the animals instinctive need to focus and be challenged.
FeedMe gives an outlet for their desire to chew, think, and be mentally stimulated by their meals and treats.
This amazing device does so much more than just aid behavioural problems.
FeedMe occupies the animal for a long time, encourages them to be active, enriches their environment, and stimulates all of their senses: taste, touch, smell, sight, and hearing.
Keeping them constantly rewarded without frustration, your animal will never get bored of this fun exercise.
Congress 2022!
Please come and check us out at IAT Congress on stand 11.
We will have some new exciting products.