Diet D3 – Dog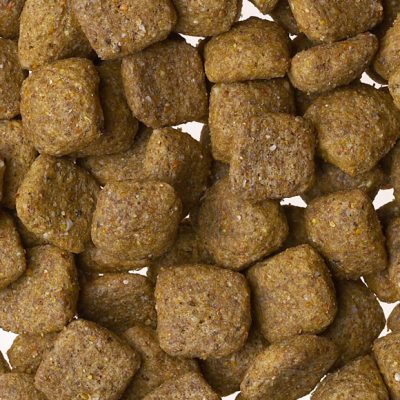 Benefits
• Clean and easy to feed.
• The expansion process provides readily metabolisable dietary constituents ensuring the diet is economic in use.
• Expanded dog diets help maintain healthy teeth and gums.
• Fat coating ensures high palatability.
• Formulated with regard to the most up-to-date knowledge of the nutritional requirements of the dog under conditions of long term maintenance.
• Inclusion of Fructose Oligosaccharide aids good digestion
Feeding guide
Animals should always be fed to condition.
It may be advantageous to restrict food intake to ensure that excess fat is not
laid down. Fresh drinking water MUST be available at all times.
Ingredients
Poultry Meat Meal, Maize, Rice, Wheat Flour, Wheat, Sugar Beet Pulp, Chicken Fat, Wheetfeed, Maize Gluten Meal, Macro Minerals, Fish Meal, Linseed Expeller, Soya Oil, Amino Acids, Vitamins, Dried Whole Egg, Fructose Oligosaccharide, Micro Minerals.
Codes and sizes:
011193
Suitable for: Dogs