Distel Dosing System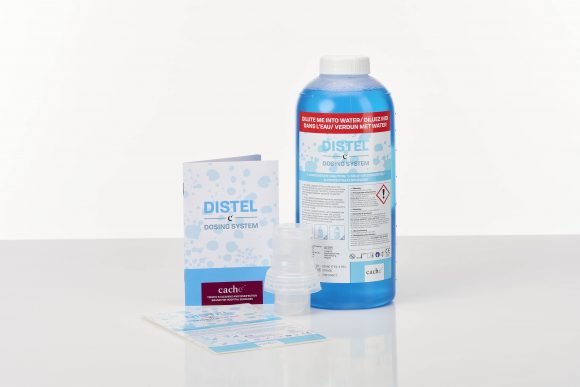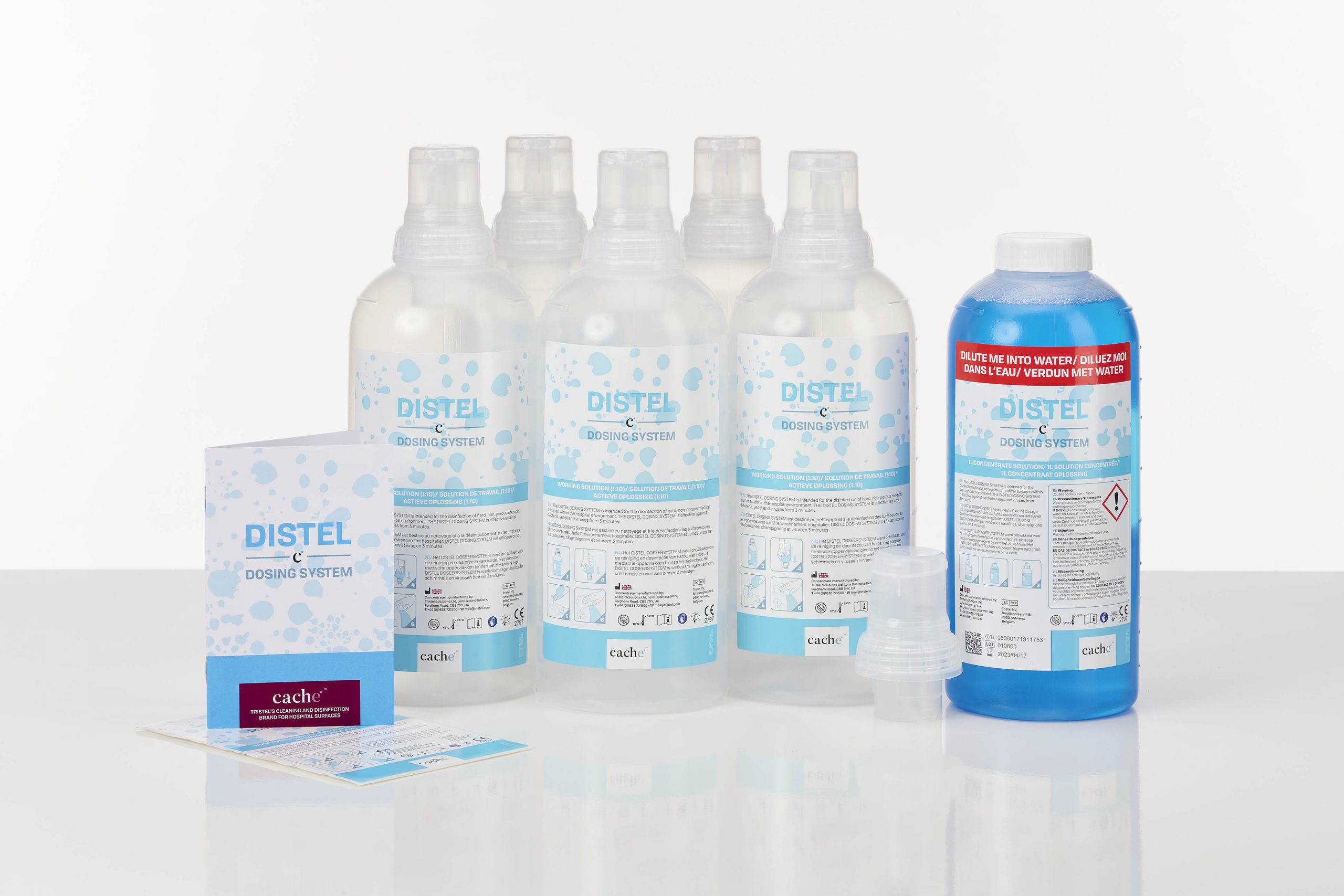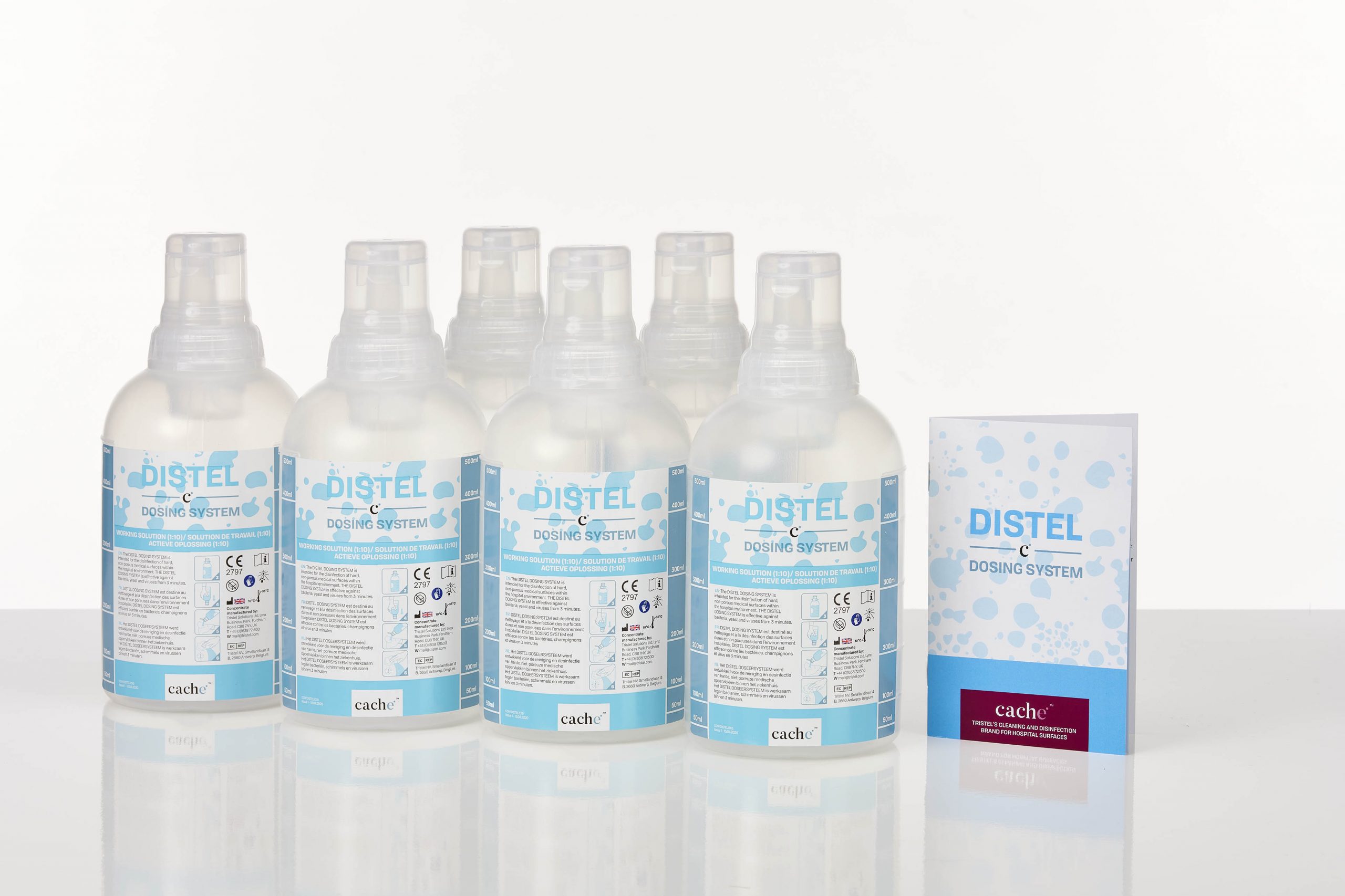 Eliminate Single-use Plastic Wipes
A 1 litre bottle of DISTEL DOSING SYSTEM concentrate solution generates 2000 measured doses of surface disinfectant. With the DISTEL DOSING SYSTEM every dose is the same volume as the previous one. The DISTEL DOSING SYSTEM is intended for the cleaning and disinfection of non-invasive medical devices and hard surfaces within the hospital environment. The DISTEL DOSING SYSTEM is effective against bacteria, yeast and viruses including coronaviruses from 3 minutes. It is also destroys DNA and RNA
Designed to be repurposed and reused, the DISTEL DOSING SYSTEM bottles keep the environment in mind. A 1 litre bottle of DISTEL DOSING SYSTEM concentrate delivers 10 x 1 litre bottles of working solution which equates to 200 x 5ml doses per bottle. The DISTEL DOSING SYSTEM can be used with any wipe to create freshly made surface disinfectant wipes on the go. Choose a sustainably sourced wipe to reduce single-use plastic waste.
The DISTEL DOSING SYSTEM heads make certain that each fresh dose of surface disinfectant is the same volume. Simply invert the dosing bottle once to prime and a second time to apply 5ml of surface disinfectant.
Each dose is consistent, resulting in uniform disinfection for increased compliance.
Codes and sizes:
DISTEL Starter Pack
5 x DISTEL Dosing Bottles
1 x DISTEL Concentrate
6 x DISTEL Working Solution Labels
6 x 5ml Dosing Heads

DISTEL Concentrate (1 x 1L)
1 x DISTEL Concentrate
1 x DISTEL Working Solution Label
1 x 5ml Dosing Head

DISTEL Dosing Bottles (6 x 1L)
6 x DISTEL Dosing Bottles
6 x DISTEL Working Solution Labels
6 x 5ml Dosing Heads