Sugar Precision Pellets™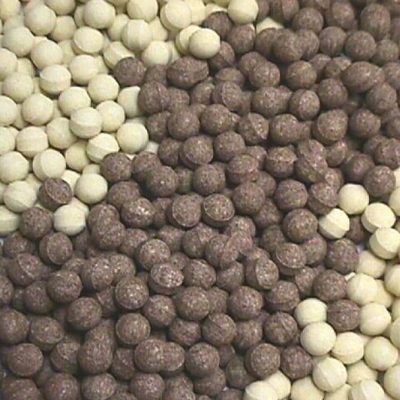 Precise size and weight pellets generally used in nutritional and behavioral studies.
Dustless and fracture free! Superior performance in automatic feeders.
The most reliable Dustless Precision Pellet on the market.
Nutritionally complete.
Available in purified or grain-based formulas.
Wide range of weights: 14 mg to 1 gm.
Every batch tested for hardness, weight and height.
Highly palatable – available with or without banana flavouring.
Stocked pellets shipped in 48 hours.
Additional flavours and colours are available by special order.
Nutritionally assayed.
Formulas available:
Grain-based Formula, Purified Formula, Sugar Formulation
Codes and sizes:
F0042 - 45 mg (.140" dia.) Packed 50,000/Box
Suitable for: Primates, Rodents
Shelf Life: 12 months cool dry storage