SDS Diet C – Puppies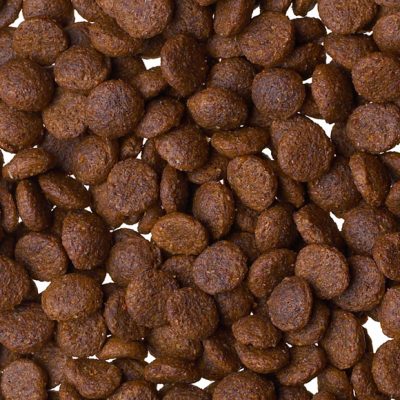 Benefits
• Clean and easy to feed.
• The expansion process ensures readily metabolisable dietary constituents, ensuring the diet is economic in use.
• Expanded dog diet helps maintain healthy teeth and gums.
• Fat coating ensures high palatability.
Feeding guide
Ad-lib feeding is recommended. Fresh drinking water MUST be available at all times.
Ingredients:
Wheat, Poultry Meat Meal, Wheetfeed, De-hulled Extracted Toasted Soya, Maize Gluten Meal, Chicken Fat, Molasses, Whey Powder, Soya Oil, Yeast, Wheat Germ, Vitamins, Macro Minerals, Micro Minerals, Amino Acids.
Codes and sizes:
1011009 - 12.5kg