SDS Diet F – Cats and Ferrets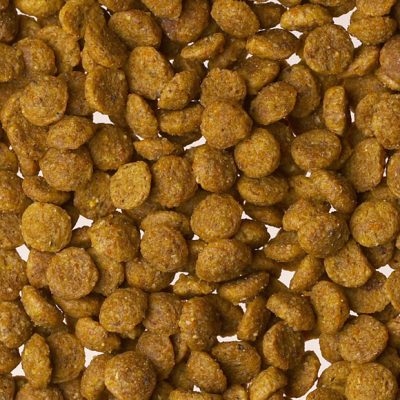 Benefits
• Clean and easy to use.
• Economic in comparison to tinned meats.
• The correct calcium to phosphorus ratio, and magnesium content, for the avoidance of retention cystitis.
• Fat coating ensures high palatability.
• Contains taurine, which is an essential amino acid in cat nutrition.
Feeding guide
Diet F may be fed as the sole diet in its dry form or lightly moistened. In either state, fresh drinking water MUST be available at all times. It should be fed to condition, but as a rough guide, 15g of diet per kg body weight should be fed. It may also be fed in conjunction with tinned or fresh meats.
Ingredients:
De-hulled Extracted Toasted Soya, Maize, Wheat, Maize Gluten Meal, Poultry Meat Meal, Soya Oil, Wheat Germ, Chicken Fat, Macro Minerals, Sugar Beet Pulp, Whey Powder, Yeast, Fish Meal, Vitamins, Amino Acids, Micro Minerals.
Codes and sizes:
1011010 - 12.5kg