SDS Guinea Pig FDI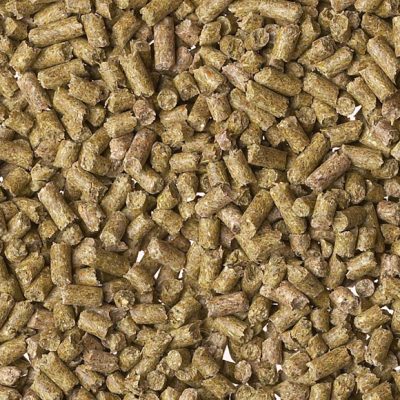 Benefits
• Fortified with 300mg per kg of Ascorbyl Polyphosphate, a stable and readily available form of Vitamin C which will not require supplementation during the full shelf-life of the diet.
• This is the original Frant Diet formula which has proved very successful, over a period of many years, for both the breeding and maintenance of guinea pigs.
Feeding guide
Ad-lib feeding is recommended. Although supplementary hay is not necessary, it is beneficial to provide it for breeding stock.
Ingredients
Wheatfeed, Barley, Grass Meal, Linseed Expeller, Oat Hulls and Bran, Macro Minerals, De-hulled Extracted Toasted Soya, Potato Protein, Hydrolised Wheat Gluten, Full Fat Soya, Maize Gluten Meal, Vitamins, Micro Minerals, Amino Acids.
Codes and sizes:
1011012 - 12.5kg