SDS Old World Monkey Expanded Chunks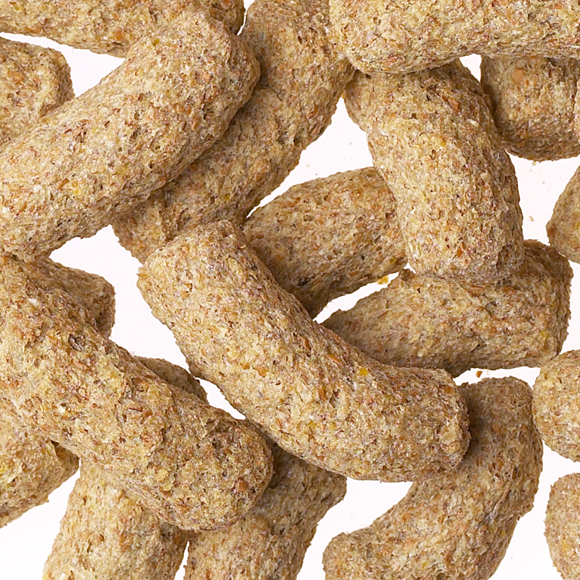 Benefits
• Banana flavour ensures good palatability.
• Large, curved expanded pellets allow easy handling for the animal.
• High oil content to maintain skin and coat condition.
• Fortified with 400mg/kg of Ascorbyl Polyphosphate, a stable and readily available form of Vitamin C.
• The low nutrient density avoids the diarrhoea problems which may be associated with the feeding of old world primates on diets not specifically formulated to their requirements.
Feeding guide
Although this is a complete diet, it may be supplemented with small amounts of fresh fruit to supply variety and to avoid boredom. Feed to condition at all times, but as a rough guide 25g of diet per kg body weight should be fed.
Ingredients:
Wheat, Wheatfeed, De-hulled Extracted Toasted Soya, Maize, Soya Oil, Whey Powder, Macro Minerals, Yeast, Banana Flavour, Vitamins, Micro Minerals, Amino Acids.
Codes and sizes:
1011023 - 12.5kg