SDS Trio Munch Primate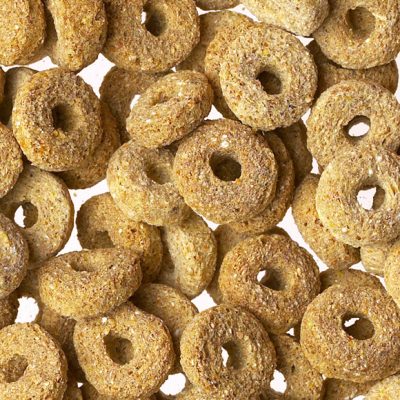 Benefits
• Trials indicate good palatability.
• Nutritionally balanced.
• Fortified with 400mg/kg of Ascorbyl Polyphosphate, a stable and readily available form of Vitamin C.
• Adequate Vitamin D3 level for all New World Primates.
• Can be used as a foraging diet.
Description
An expanded diet for primates, designed to be used as a major part of the animal's feed and that can also be utilised as a primate enrichment treat.
Feeding guide
Primates generally consume approximately 2%-4% of their bodyweight per day and Trio Munch can be fed up to 25% of their total daily food intake.
Ingredients:
De-hulled Extracted Toasted Soya, Wheat, Wheatfeed, Soya Bean Hulls, Maize Gluten Meal, Molasses, Maize, Macro Minerals, Soya Oil, Soya Protein Concentrate, Raspberry Flavour, Sucrose, Vitamins, Amino Acids, Micro Minerals.
Codes and sizes:
1011048- 12.5kg