Dental Chew Wolf Blue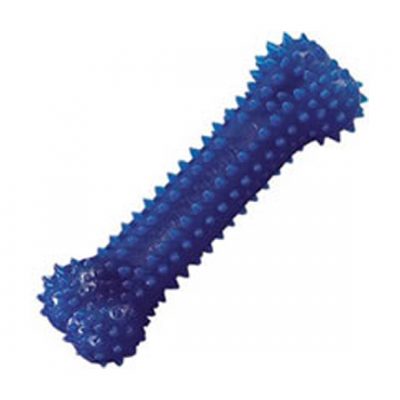 Veterinarian recommended Nylabone® Dental Chew®. From the most trusted name in dog products for over 40 years. Nylabone Dental Chew is a flexible product specifically designed to help clean teeth and massage gums.
This product is not designed for strong chewers. Be sure to select the right chew and size for your dog's chewing style. Different dogs have different chewing styles, even within the same breed – one may be a strong chewer and another more gentle, preferring a softer chew.
Bristles raised during chewing help clean teeth and the cleaning action helps control plaque and tartar build up.
This chew is not consumable, but small shavings (no larger that a grain of rice) should pass through. Replace when knuckle ends are worn down.
Codes and sizes:
K3359 - Discontinued line - Limited quantity available
Suitable for: Dogs
Safe For: Cage washing, Autoclaving