Face Mask – Type IIR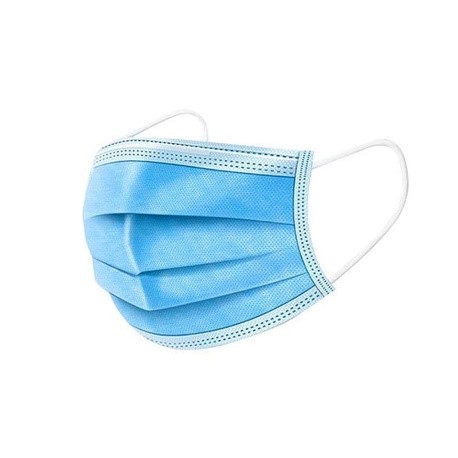 Type IIR Face Mask
This product is designed to help provide respiratory protection for the wearer. These pleat-style masks have a filter efficiency level of 98% or greater against particulate aerosols, preventing the exhalation of airborne viruses and the spread of respiratory droplets from an asymptomatic carrier.
Features
Type IIR Disposable Surgical Face Masks.
Pack of 50.
Intended to limit the transmission of infective agents from the wearer to others around them.
Three-layer (3-ply) protection.
98% bacteria filtration efficiency.
Pleat style with fitted ear loops and nose former.
Made from lightweight materials – offers good breathability.
Bacteria filet effect (BFE) tested and approved in accordance with tests.  for Class 1 Type IIR. BFE?98% and splash resistance.
EN 14683 compliant.
Colour: Blue.