Scrub Tops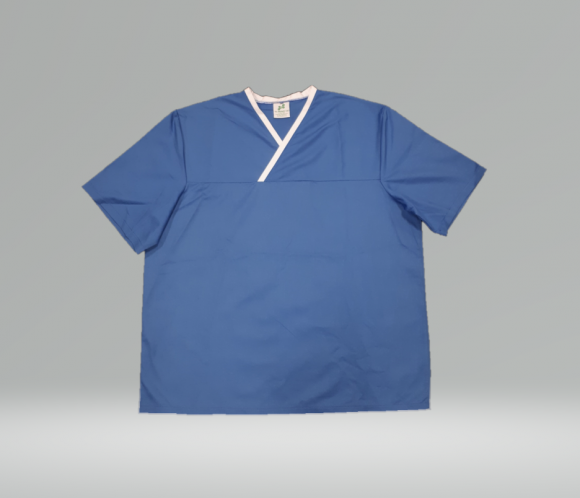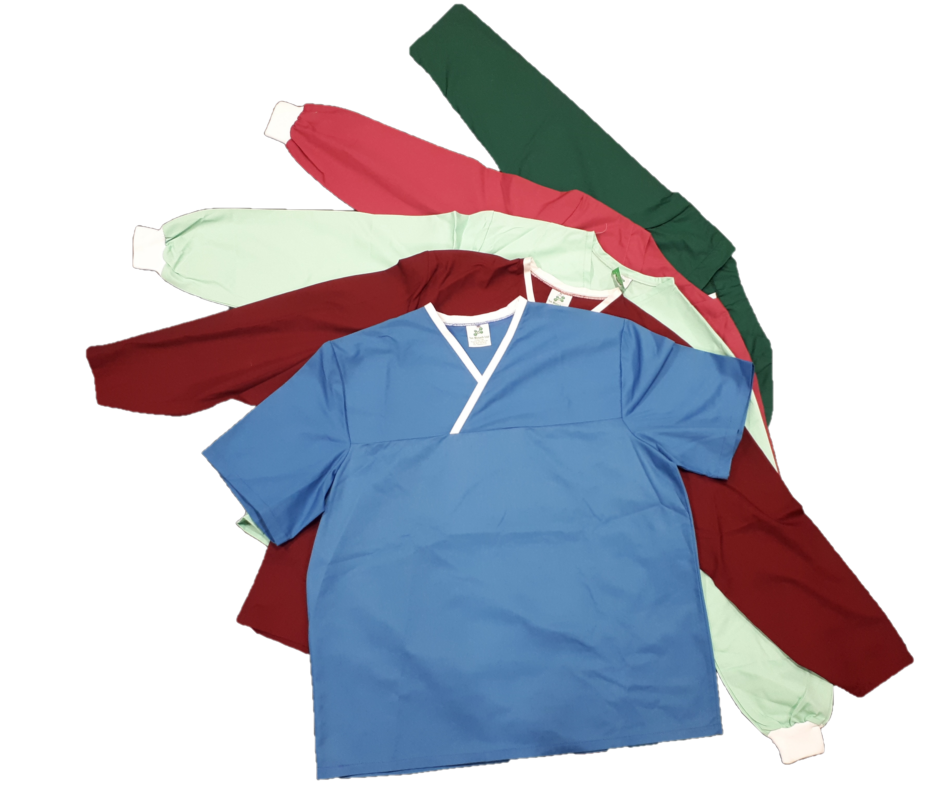 These scrub tops come with a V Neck.
Choice of 1, 2 or 3 pockets (or none).
Long or short sleeved.
Elasticated cuffs, poppers or plain finish.
Material: 65% Polyester, 35% Cotton.
Weights available: 135 or 195 gsm (other weights maybe available on request).
Many different colour options.
Minimum order, 5 of each colour & size.
Sizes:
XS, S, M, L, XL, 2XL, 3XL