LBS Gold Cobs GD 6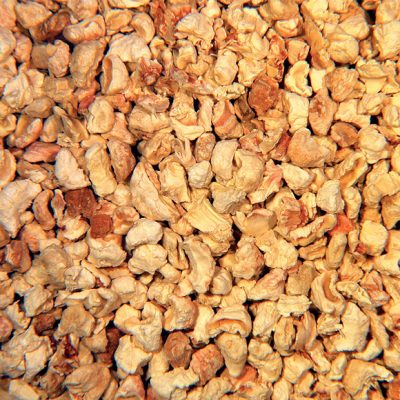 More absorbent than sands or sawdust, Gold Cobs absorbs up to four times its own weight.  Due to the particle shape it allows liquids to flow through it from the top down, then absorbs the liquids from the bottom up. This ensures animals are on a dry surface between bedding changes. Gold Cob absorbs the urea contained in urine more effectively, therefore providing a low ammonium environment.
Free from impurities:
LBS Gold Cobs are dried at high temperature to ensure that bacteria, yeasts, moulds and coli-forms are eradicated.
Excellent absorbency:
Due to its low moisture content, corn cob absorbs more liquid by volume than other types of bedding products
Exceptional ammonia control:
Corn Cob bedding has been proven in several studies to control ammonia in micro-isolation caging – better than wood and some recycled paper bedding materials
Consistent 100% natural material:
LBS Gold Cob is made from 100% natural corn cob with all foreign matter removed. It is biodegradable and renewable, and easily incinerated
Codes and sizes:
1033002 Grade 6 (4.55-3.17mm) in 10 kg, autoclavable, poly-woven bags

Also available in Grade 12 size
Screened for: Batch certificate of analysis available