Heavy Duty Floor Squeegee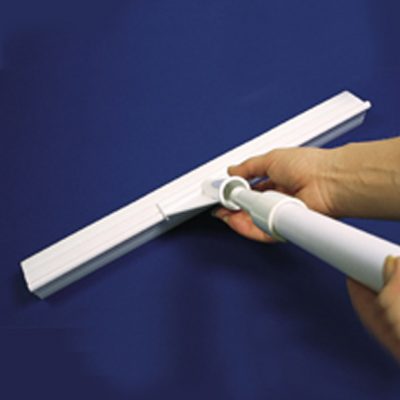 Twin mounted PVC blades provide double service – acts as a splash guard when in use. Blades are non-conductive and won't absorb bacteria, liquids or odors. Immune to water, grease, petroleum products, detergents, sanitizers or solvents. Blade changing is simplified with our patented self-locking connection system. Simply thread the polymer handle into the connector for a tight fit. Reverse to loosen.
Compliment these tough PVC blades with the Perfex Polymer Adjustable Handle.