Hay Blocks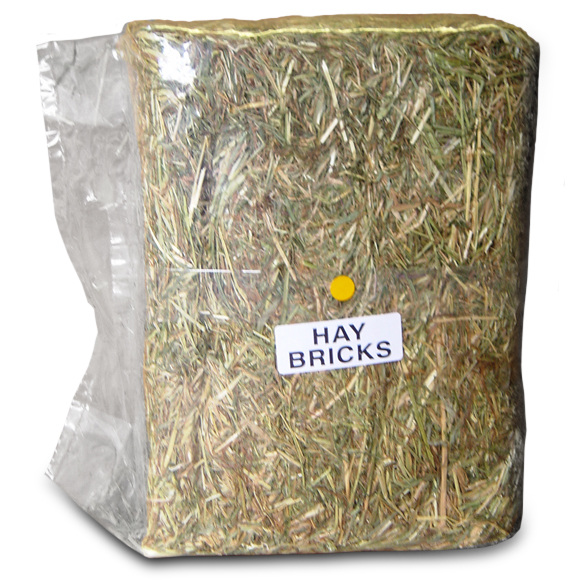 Best quality meadow hay makes an ideal addition to the diet of rabbits and guinea pigs. Hay provides the roughage that is part of their natural diet and so promotes a healthy digestive system.
Animals will also incorporate the hay into their bedding as part of their instinctive nest building routine.
The hay comes in compressed blocks and is available in a variety of packaging polywrapped or vacuum packed.
Codes and sizes:
1039016 - 6 x 1kg irradiated
1038005 - 9 x 1kg non irradiated
1024058 - Hay Cobs - 15kg bags - For guinea and rabbits
1024057 - Hay Briquettes - 15kg bags - For guinea pigs and rabbits
Both available irradiated

Hay Tunnels
Coated with mountain meadow hay Made from a parchment roll
1028002 - Large 30cm length x 20cm diameter
1028003- Medium 25cm length x 14cm diameter
For rabbits and guinea pigs

Suitable for: Rodents
Safe For: Autoclaving, irradiation