George GVE370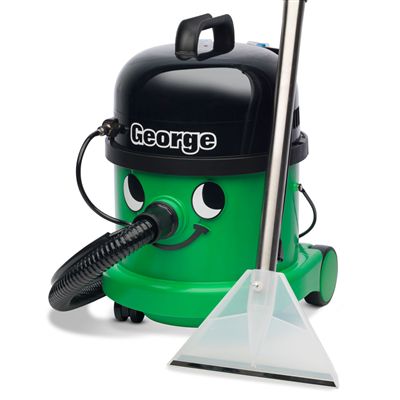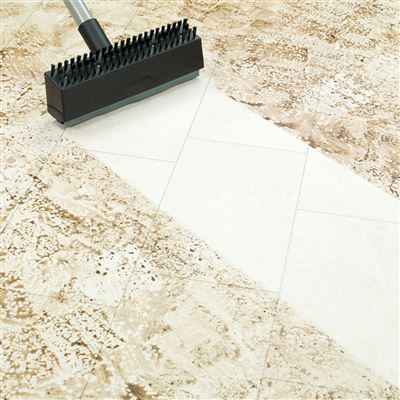 The true "all in one" machine that is totally at home be it in the wet or the dry. This classic "all in one" is genuinely the family friend, dry vacuuming, wet vacuuming, scrubbing and drying hard floors, deep cleaning the carpet, cleaning the upholstery, unblocking the sink, you name it, George is your man.
The combination of our highly efficient Twinflo' bypass vacuum motor and our powerflo' pump system provides you with professional cleaning standards, any time, anywhere, ensuring exceptional results.
The George design is in itself based entirely on our Cleantec professional range of machines; designed to work extensively and for long hours and functioning to a professional standard.
When it comes to dry vacuuming you have big filters, use of disposable Microflo dust bags, and you have a superb combination floor nozzle. In the wet mode, a simple exchange of the dry filter for the safety float valve allows any number of wet tasks to be achieved.
TriTex Filtration – TriTex filtration system improves filtration, cleanliness and capacity.
Carry Handle – Convenient carry handle.
HepaFlo Bags – Easy to change HepaFlo bags. NVM-2BH pack of 10 PN:604016
Professional Accessories – Wet and dry accessory kit A26A with stainless steel tube set.
Quick Change – Quick easy change between wet and dry system.
Tank Within a Tank – Simple, clean and efficient. This unique design allows an easy to fill and quick to change system.
So there you have it…. wet, dry, carpets, hard floors, upholstery, you name it, George is your man.
PLEASE NOTE: We can also supply accessories and spare parts.
Codes and sizes:
825714 - GVE370-2 George Green 240V + Kit A26A

Available Kits & Accessories
607326 A26A Extraction kit
601006 Stainless steel lower nozzle extraction tube (32mm)
601008 Stainless steel extension tube (32mm)
601009 Stainless steel extraction trigger bend tube (32mm)
601010 1.9m Nuflex bayonet hose
601126 275mm Fishtail extraction nozzle (32mm)
601141 Double taper hose/tool adaptor (32mm)
601142 240mm Crevice tool (32mm)
601144 65mm Soft dusting brush (32mm)
601145 150mm Upholstery nozzle (32mm)
601146 150mm Slide on brush for upholstery nozzle
601225 100mm Upholstery extraction nozzle (32mm)
601299 3.0m Cleantec extraction hose (32mm)
601827 300mm Dual scrub/wet pick upi nozzle (32mm)
601968 Cleantec trigger valve & spray tube
604016 10 x (NVM-2BH) Hepa-Flo dust bags
604165 Tritex filter for 305mm machine
604816 Master carton 16 x 10 NVM-2BH
902070 300mm Combination floor nozzle