HZ 390L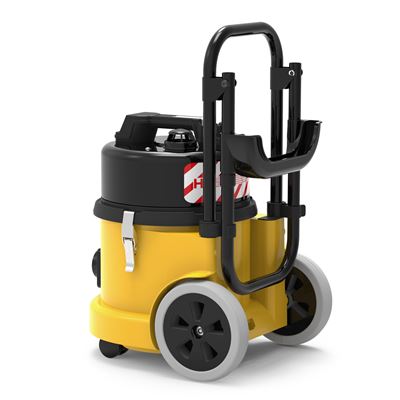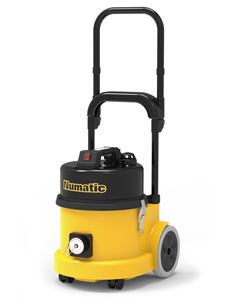 The Numatic International range of HZ vacuum cleaners has been specifically designed to meet stringent requirements of industries where it is necessary to vacuum dusts that could constitute a health hazard.
A compact and fully upgraded HZ machine based on the 390-container design, incorporating a H13 filter module and fully meeting the "H" standard. This is the perfect small HZ unit, meeting all the needs and requirements for dealing with hazardous materials.
Engineered with a HEPA H13 filter – alongside a TriTex filter and HepaFlo Filter Bags – the HZ390L is H-Class compliant, with an efficiency rating of 99.95%.
In it for the long-haul, the machine's powerful, long-life 960W motor is proven to last many, many years, delivering powerful and professional results, time after time. Add to this large rear wheels, steel power head, folding pull handle and long cleaning-reach, and the HZ390L is all-terrain ready.
The HEPA filter unit is mounted in an all-steel secure module with a separate primary pre-filter in the container itself. All machines are designed to operate with HepaFlo filter bags to ensure easy, clean and safe emptying.
Correctly selected and maintained, the HZ series will form a valuable part of any system designed to control hazardous and health endangering dusts in the environment, but it is important to ensure the correct consideration is given to the appropriate clothing and protection required by the operator in carrying out any specialist operation.
Built to Last – Designed, engineered and built by Europe's No.1 commercial vacuum manufacturer
H-Class Compliant – Engineered with a HEPA H13 Filter
Powerful & Efficient – TriTex filtration and HepaFlo filter bags
No Lifting & Carrying – Large rear wheels and folding pull handle
Huge Cleaning Reach – 26.8 metre cleaning range
PLEASE NOTE: We can also supply accessories and spare parts.
Codes and sizes:
HZ 390L

Available Kits & Accessories
902242 Kit AA18 HZ Dry Kit
601101 2.4 Nuflex threaded hose (32mm)
601141 Double taper hose/tool adaptor (32mm)
601142 240mm Crevice tool (32mm)
601144 65mm Soft dustin brush