NVP370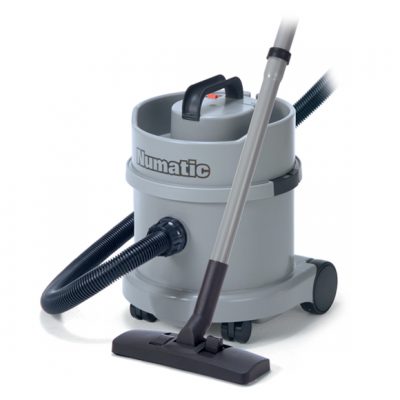 Two machines both of the same professional design concept but providing a choice of 9 litre or 15 litre capacity.
In the first instance the specification is to the highest standard… a full two-stage Twinflo' motor providing superb long life performance; Tritex filtration; the Nucable 10-metre plugged cable system allowing easy replacement in the event of accidental damage… all in all a high performance, thoroughly practical design.
The unique caddy top makes sound common sense… somewhere for the cable and, during operation, somewhere for the small tools, a duster and perhaps polish, always there when you need it.
Both the 9 litre and 15 litre containers are fitted with a 4-wheel mobility system ensuring stability and skid free movement over all surfaces.
The accessory kit is everything that it should be but we have been extra thoughtful to the user, providing our microlight aluminium tube set and full size combination floor nozzle as standard.
PLEASE NOTE: We can also supply accessories and spare parts.