Dustless Precision Pellets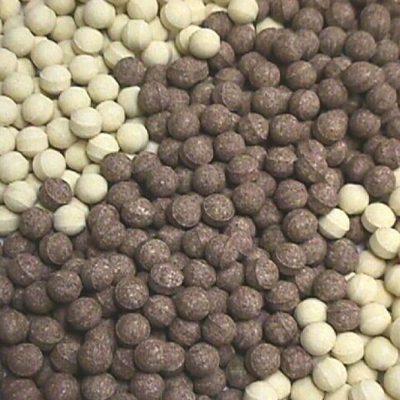 Precise size and weight pellets generally used in nutritional and behavioural studies.
• Dustless and fracture free! Superior performance in automatic feeders.
• The most reliable Dustless Precision Pellet on the market.
• Nutritionally complete.
• Available in purified or grain-based formulas.
• Wide range of weights: 14 mg to 1 gm.
• Every batch tested for hardness, weight and height.
• Highly palatable – available with or without banana flavouring.
• Additional flavours and colours are available by special order.
• Nutritionally assayed.
Formulas available:
Grain-based Formula, Purified Formula, Sucrose Formula & Sugar Formulation
Codes and sizes:
Available in the following formats:
Dustless Precision Pellets® Rodent, Purified
F05684 14 mg, 50,000/Box
F0071 20 mg, 50,000/Box
F0021 45 mg, 50,000/Box
F0075 300 mg, 20,000/Box
F0078 1 gm, 5,000/Box
F05301 20 mg, Chocolate Flavour 50,000/Box
F0299 45 mg, Chocolate Flavour 50,000/Box

Dustless Precision Pellets® Rodent, Grain-Based
F0163 20 mg, 50,000/Box
F0165 45 mg, 50,000/Box
F0171 500 mg, 10,000/Box
F0173 1 gm, 5,000/Box

Dustless Precision Pellets® Primate, Purified
F0079 20 mg, Banana Flavour 50,000/Box
F0059 45 mg, Banana Flavour 50,000/Box
F0035 190 mg, Banana Flavour 20,000/Box
F0022 1 gm, Banana Flavour 5,000/Box

Dustless Precision Pellets® Primate, Grain-Based
F0158 190 mg, Banana Flavour 20,000/Box
F0179 300 mg, Banana Flavour 20,000/Box
F0157 1 gm, Banana Flavour 5,000/Box

20 mg (.100" dia.)
45 mg (.140" dia.)
190 mg (.260" dia.)
300 mg (.300" dia.)
500 mg (.365" dia.)
1 gm (.450" dia.)
Suitable for: Primates, Rodents
Shelf Life: 12 months from date of manufacture