NutraGel AIN-93 Bacon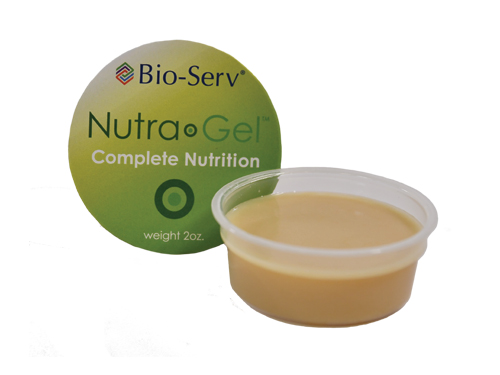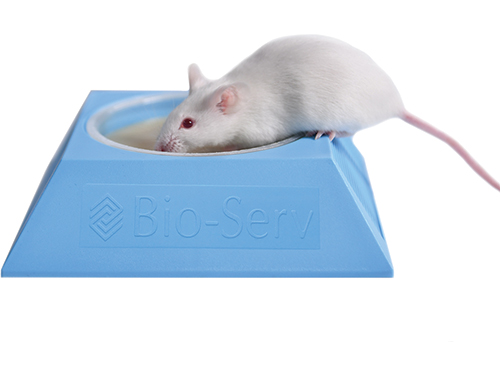 Certain animal and protocol conditions create a requirement for "special dietary needs" products to ensure animals' survival and to encourage reliable research outcomes. Bio-Serv was the first to create a product to meet these special needs in 2003, with the introduction of Nutra-Gel—a highly palatable, nutritionally complete food and water gelled diet. This has now been expanded to include a water gel and an electrolyte gel. These products can be easily fed to animals, by placing the cup or pouch at cage level. This allows the animal to remain healthy and hydrated even through impaired conditions.
Nutra-Gel is a tried and true bacon flavoured gelled diet, based on the AIN-93G formulation. It serves as a complete food and water source for rodents.
Gelled, 100% highly palatable, nutritionally complete purified (AIN 93G), bacon flavoured diet
Provides both food and water to rodents
Convenient and economical; ready to serve in single use serving sizes
Economical and easy to use requiring no refrigeration or special storage Phytoestrogen free
Bacon flavour stimulates appetite
Use for chewing and mobility impairments, recovering and debilitated rodents, weanlings and transportation
Thermo reversible: Medications can be added for stress-free oral dosing
Nutritionally assayed
Gamma Irradiated
Codes and sizes:
NGB-1 - NutraGel, AIN-93 Bacon (Complete Nutrition), 1 once (60/case), sterile
NGB-2 - NutraGel, AIN-93 Bacon (Complete Nutrition), 2 once (40/case), sterile

You may also be interested in Pure-WaterGel & ElctroGel

Fits Pyramid Feeder
Suitable for: Poultry, Rodents
Shelf Life: 6 months, cool dry storage