Timothy Cubes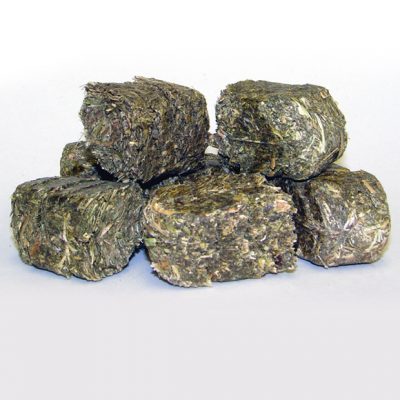 Made of 100% sun-cured timothy hay, these cubes are steam pressed and eliminate the problems associated with
loose hay.
No binders are added to the cubes. They provide an excellent source of fibre for guinea pigs and can be fed as a routine supplement for enrichment as well as for beneficial therapeutic effect.
Suitable for use in GLP and TOX studies. Sterilization available by gamma irradiation. Nutritionally assayed.
Codes and sizes:
F1011 - 32mm long x 19mm high 8.63kg/box
Screened for: Contaminants
Shelf Life: 24 months cool dry storage