LBS Forage Mix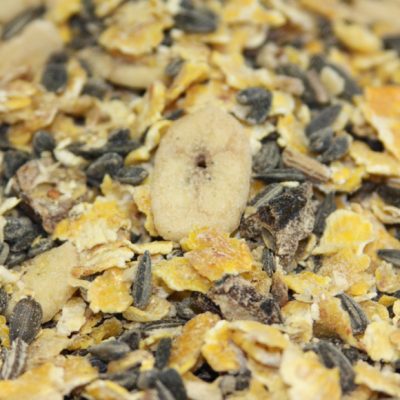 A ready mixed blend of cereals and seeds that will promote foraging activity. The mixes contain ingredients known to be appetising.
They are suitable for scattering in the cage and will mix easily with the bedding substrate.
Forage Mix contains flaked maize, sunflower seeds, locust beans and banana chips.
Codes and sizes:
1024061 - 12.5kg
Suitable for: Rodents
Safe For: Irradiation