Prima Treats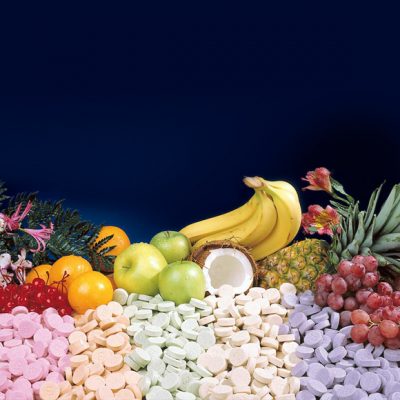 The original and tasty best selling treat designed for research house primates, Prima Treats provide a simple, controlled means of enriching a diet in a stimulating and nutritious way.
These nutritionally balanced treats are an excellent vehicle for introducing additional vitamin C, which is encapsulated for stability.
Available in a variety of flavours, Prima Treats are very appetising.
Their shape and size make them easy to handle with minimal loss through cage bars.
Used in conjunction with the Challenger Ball an even more activity stimulating situation is presented to the animal.
Prima Treats are produced under GMP conditions.
Codes and sizes:
FO345 – Assorted Flavours coloured
FO482 – Assorted Flavours uncoloured cert 1000/pack
25mm diameter, 8mm thick
Screened for: Pesticides, Organophosphates, Aflatoxins, PCBs, Heavy Metals
Suitable for: Primates
Shelf Life: 12 months, 18 months if refrigerated