SDS Mini-Pig (127)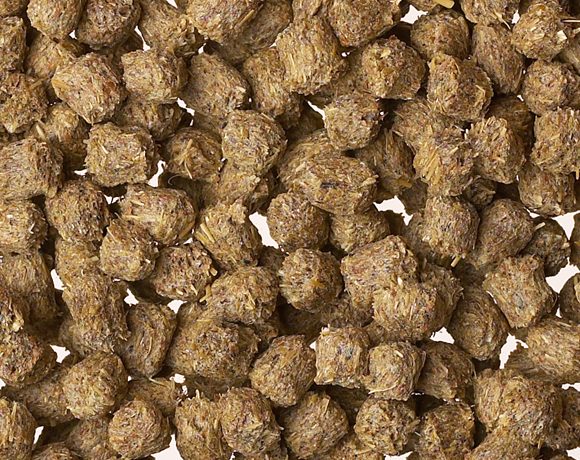 Benefits
Complete maintenance diet for mini-pigs and could be used for pigs.
Diet for adult and maintenance animals.

To be used within the context of experimental protocols.
Feeding Guide
Minipigs: After weaning and adult.
Pigs: Contact SAFE technical service.
Ad libitum or rationed according to experimental protocols

Remove from the packaging and place directly in the cage feeder or

on the cage floor.


Keep fresh water always available.

Daily consumption:

Minipigs: 200 to 600g.
Ingredients
Barley, wheat, wheat bran, wheat straw and/or barley, alfalfa dried at high temperature, oats, soybean meal, irradiated carob crushed, hydrolyzed fish proteins, calcium carbonate, pre-mixture of minerals, inactivated brewer's yeast, pre-mixture of vitamins, dicalcium phosphate.
Values published on this website are provided for information purposes only. LBS-Biotech does not assume any liability for the use of the information.
Benefits
• Reduced protein and carbohydrate levels to provide a reduced energy level for an animal of low body size.
• Expanded to increase palatability and digestibility.
• No non-nutritional feed additives included.
• Low metabolisable energy.
Description
Most animals when fed a diet containing excess energy will ultimately become overweight and obese. The time taken will depend on various factors but the amount of excess energy is an important factor.
Even animals bred and selected for their small size will become overweight if fed a diet containing excess energy. For this reason we have formulated our Mini Pig Diet to contain lower levels of protein and carbohydrate and therefore energy.
Feeding guide
As a rough guide at 3 months feed 0.2 kg diet/day. 6 months 0.3 kg/day. 9 months 0.4 kg/day. >12 months 0.5 kg/day.
Codes and sizes:
Code TBC - SDS 127 -10kg paper bag
Code TBC - SDS 127SP - 10kg paper bag in plastic pouch
Code TBC - SDS 127C - 10kg paper bag, certified
Suitable for: Pigs
Shelf Life: From date of production - paper bag or plastic pouch = 12 months, Vacuum packed = 24 months