Havaballs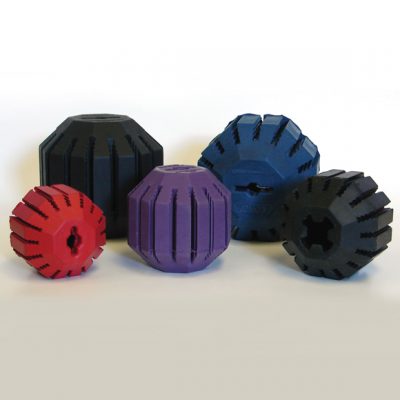 A natural rubber dental toy that will help to reduce boredom and destructive behaviour in caged animals whilst cleaning teeth and conditioning gums. Can be filled with Prima-Treats to enrich the stimulation provided.
Available in the following colours:
Small available in red, purple and blue.
Medium available in red only.
Large available in red only.
Codes and sizes:
K3331 – Small 63.5mm diameter
K3332 – Medium 76mm diameter
K3333 – Large 102mm diameter
Suitable for: Dogs, Pigs, Primates
Safe For: Cage washing