Rattles, Stainless Steel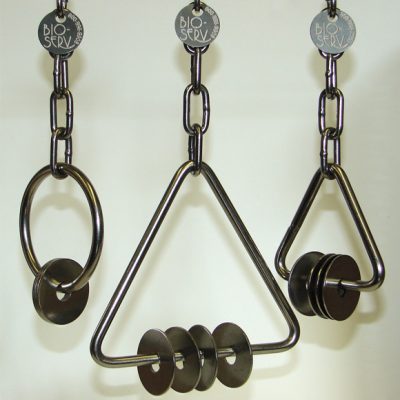 Heavy-duty, stainless steel rattles inside or outside of the cage will provide a permanent source of entertainment for primates. Made from 6mm welded stainless steel rod equipped with five stainless steel washers that slide freely to make the 'rattle'.
Available as a round or two sizes of triangle, with a 152mm suspension chain as an optional extra.
Codes and sizes:
K3311 – Round 76mm diameter
K3310 – Triangle 76mm
K3302 – Triangle 95mm
Suitable for: Pigs, Poultry, Primates, Rodents
Safe For: Cage washing, Autoclaving