Mouse Huts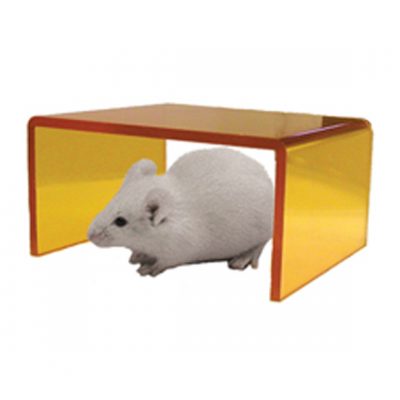 A transparent, tinted, non-toxic shelter made of strong polycarbonate and designed specifically to fit low profile or small cages.
The flat top surface increases available floor space and provides refuge for the animals in case of cage flooding.
Mice housed in wire bottomed cages will enjoy the solid floor surface of the hut. The mouse hut is an ideal area of privacy and seclusion where mothers can build their nests. Available in amber, red or blue.
Codes and sizes:
K3272 – Amber
K3271 – Red cert
K3102 – Blue cert
95mm wide x 48mm tall x 76mm deep
Screened for: Contaminants
Suitable for: Rodents
Safe For: Cage washing, Autoclaving