Monkey Shine Mirror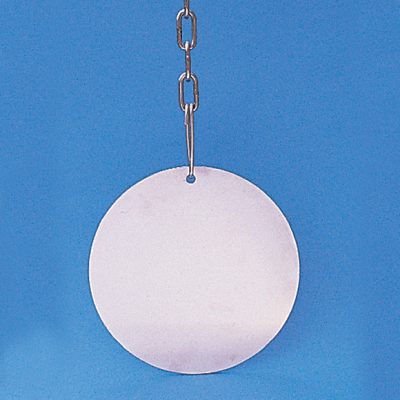 Primates have a fascination for mirrors that have a particular role to play in enriching the environment of single-housed primates.
Primates are curious about seeing their reflection and also enjoy manipulating the mirror to see neighbouring animals. The provision of a mirror is a strong stimulant to activity and relief from boredom.
Made from highly polished, heavy-duty stainless steel and mirrored on both sides, the Monkey Shine Mirror withstands rigorous treatment from primates.
The mirror comes complete with a welded link stainless steel suspension chain and can be hung inside or outside the cage. Smooth edged and frameless the mirror is a safe device for use by primates.
Codes and sizes:
K3150 – Monkey Shine Mirror with Chain Assembly 152mm diameter
3150 – Monkey Shine Mirror without Chain Assembly
Suitable for: Poultry, Primates
Safe For: Cage washing, Autoclaving