Jingle Ball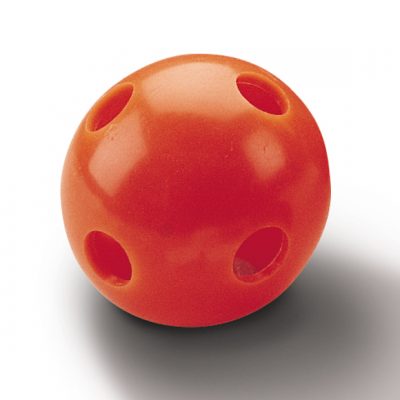 A versatile toy that will give hours of active play to primates, rabbits and pigs. The Jingle Ball is designed with 102mm diameter holes and also contains a stainless steel noise-maker.
Of seamless construction, from non-toxic, 100% polyethylene, this ball is very durable withstanding heavy use. For primates, it helps satisfy their natural need to explore and manipulate objects; the holes allow them easily to pick it up and play, shake or hold it.
For rabbits, the Jingle Ball supplies a safe, sanitisable object to help prevent boredom and promote psychological well-being. The ball satisfies their nudging, rolling and chewing instincts.
Pigs have natural curiosity and this ball stimulates their rooting and play instincts. It is strong enough to withstand pigs' robust nature.
Codes and sizes:
K3001 – 102mm diameter
Screened for: Contaminants
Safe For: Cage washing, Autoclaving